"An Edmonton Law Firm That Understands—Clients Come First."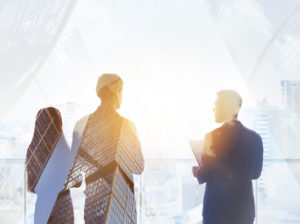 Bosecke & Associates, was founded in 1988 and is proud to be celebrating 28 years of service with the people of Edmonton, Sherwood Park and Surrounding area.   We've enjoyed steady growth each year as a result of the support of our client base and we're looking forward to many more years of service.
While there are many law firms with large teams of people, we've purposely remained a boutique firm catering to the needs of a few specific areas of law:
This focus on three key specializations has allowed us to grow our practice on the kind words and referrals of happy and satisfied clients.  Through our experience, we've found the people of Edmonton appreciate three core principles:
Communicate clearly.  Don't confuse people with legal jargon.
Be quick but thorough.  While most people want things done yesterday, the headaches of changing things after the fact, costs everyone more time and money. So we pride ourselves on getting it right the first time.
Solid relationships.  Apparently some lawyers don't like dealing with a first-time home buyer, or new business owner.  These are not transactions to us.  These are the beginnings of a long term relationship.
For more information on how we can help and the team at Bosecke & Associates you'll find it here:  Our Team