We're A Part Of Your Community
"Bosecke Law LLP is proud to support Kids Kottage as part of our 2023 community fundraising efforts by donating a portion of our legal fees from each residential real estate and estate planning file we handle from October 1 – December 31, 2023. We invite you to join us in supporting Kids Kottage."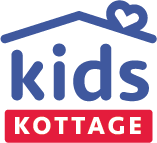 About Kids Kottage
Kids Kottage is a crisis prevention and early intervention service that keeps infants and children safe, and families strong. When a family is under toxic levels of stress whether it be from job loss, homelessness, the effects of poverty, mental or physical health issues, abuse, or whatever the case -so are the children- they are the hidden victims. We are here to help.
Learn more about Kids Kottage on their website.
About Bosecke Law LLP
Bosecke Law LLP was founded in 1988 and is proud to be celebrating over 35 years of service to the people of Edmonton, Sherwood Park, St. Albert and surrounding areas. We've enjoyed steady growth each year as a result of the support of our client base, and we're looking forward to many more years of service.
For more information on how we can help and the team at Bosecke Law LLP you'll find it here.