The Stress-Free Edmonton Real Estate Lawyers
"We're here for you before, during, and after."
Whether you're buying or selling a home in Edmonton or surrounding area for the first time or you've done it before, Alberta real estate transactions can be stressful as well as exciting. Our focus is to make the experience as stress-free, transparent and gratifying as possible while making the transaction a success.
For most people, the sale or purchase of their home is one of the most significant financial transactions they will undertake. The Edmonton real estate market is booming, and we want to ensure your home is sold for the best price, and your new home purchase goes smoothly.
At Bosecke Law LLP:
We work closely with your real estate agent and mortgage broker to ensure all documents are legal and protect all parties' interests.
You'll get expert counsel on Alberta & Edmonton Real Estate Law. As laws are constantly changing, we have dedicated counsel to stay informed to protect your investment.
We service both Residential and Commercial purchases.
Take Control of Your Real Estate Transaction
Whether you're buying or selling, it's integral that you remain a key driver of the process. To help you stay informed, below is a quick checklist to ensure your Edmonton Real Estate transaction is a success.
Edmonton Real Estate Checklist
Seller's Checklist
1. Ensure that the Offer of Purchase and Sale specifically refers to which Chattels are included or excluded from the purchase (e.g. appliances, mirrors, drapes, light fixtures, etc.). If possible, include serial numbers.
2. Is there a warranty on the house which can be assigned to a Purchaser? Have there been any significant improvements made to the house recently (e.g. replaced furnace, installed new roof, etc.). Are the original or other plans and specifications available to a Purchaser? These can be positive selling features and should be brought to the Purchaser's attention.
3. Be sure of the amount of commission payable to the real estate agent, who is responsible for it and when it is payable.
4. Have reasonable time limits been placed on any matters which have to be completed or complied with before closing.
5. If your Offer to Purchase requires that you provide the buyer with a Real Property Report and compliance certificate, this should be ordered as soon as possible to ensure that there is sufficient time before closing to obtain any additional permits which may be required by the local municipality.
Buyer's Checklist
1. Make your offer subject to conditions for your own protection, such as:
Subject to financing
Subject to building inspection
Ensure a recent Real Property Report with Compliance Certificate is provided for in your contract
Subject to lawyer's approval
2. Always include a time limit for acceptance by the seller.
3. Ensure that the Offer to Purchase and Sale specifically refers to which Chattels are included or excluded from the purchase (e.g. appliances, mirrors, drapes, light fixtures, etc.). If possible, include serial numbers.
4. If you are planning on assuming an existing mortgage, ensure that it is assumable. Contact the mortgage company well in advance of the sale to determine what information they require from you. Make sure that you are clear on the terms and conditions of your mortgage.
5. Your Offer should contain a condition that the building and improvements on the property comply with City and Municipal Land Use Bylaws, Zoning Regulations, and Planning Department Requirements.
6. Get estimates from the realtor, the mortgage lender and your lawyer, of the costs you will have to pay in addition to the purchase price.
Whether you are buying, selling, refinancing your mortgage, interested in a condominium or engaged in a commercial real estate transaction, we can help. Contact us today to schedule a free, half-hour consultation.
Our Edmonton Real Estate Lawyers help complete your real estate transactions, and assist in all legal matters related to Edmonton & Alberta real estate law.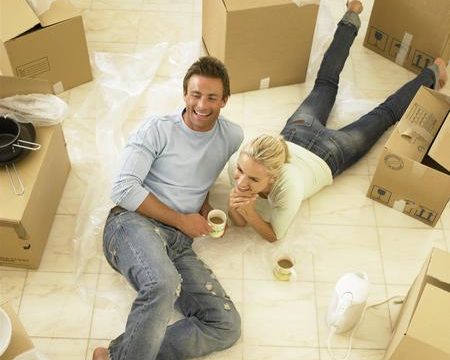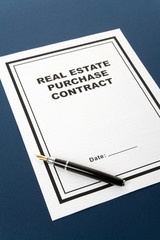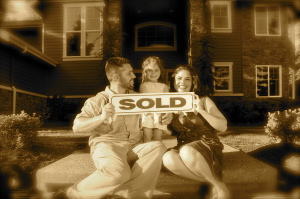 Edmonton Real Estate Law References & Resources
Alberta Real Estate Act (View Or Download the Real Estate Act – PDF)
This Real Estate Act Governs Buying and Selling Real Estate in Edmonton, Alberta. (Provincial Law)
Edmonton Bylaws – Zoning, Assessment, and other bylaws that may relate to your Real Estate Transaction
The Centre for Public Legal Education Alberta
Some Frequently Asked Questions Covered By The Center For Public Legal Education Alberta – law-faqs.org – Links to their website in a separate browser window
REAL ESTATE ACT RULES (RECA)
Real Estate Act Rules – Published By The Real Estate Council Of Alberta (RECA)- Links to their website in a separate browser window
Three Good Reasons To Consider Using A Real Estate Lawyer Using a real estate lawyer in Edmonton can be crucial for ensuring a smooth and legally sound real estate transaction. Here are three good reasons to consider: Reach out to us to book a free consultation and we will be happy to discuss your real […]